A time condition can be used to redirect incoming calls based on a specific time or date. These are primarily used for setting up after hours or holiday options to be implemented on a particular schedule.
Login to the Admin Portal using a web browser.
Select Applications, Time Conditions from the top menu.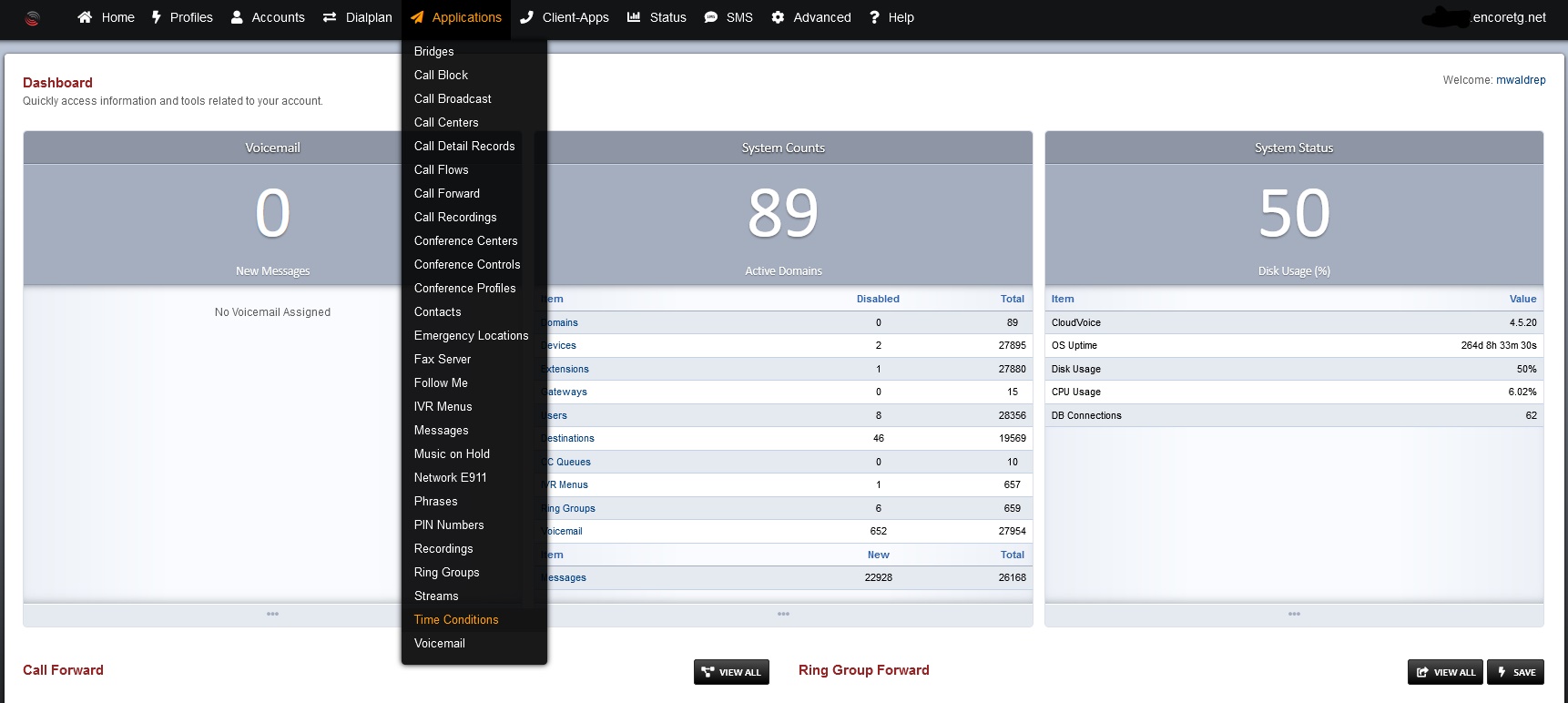 Click the appropriate Time Condition or click ADD to create a new Time Condition.
Select the Condition. Multiple Conditions can be set to create the desired outcome.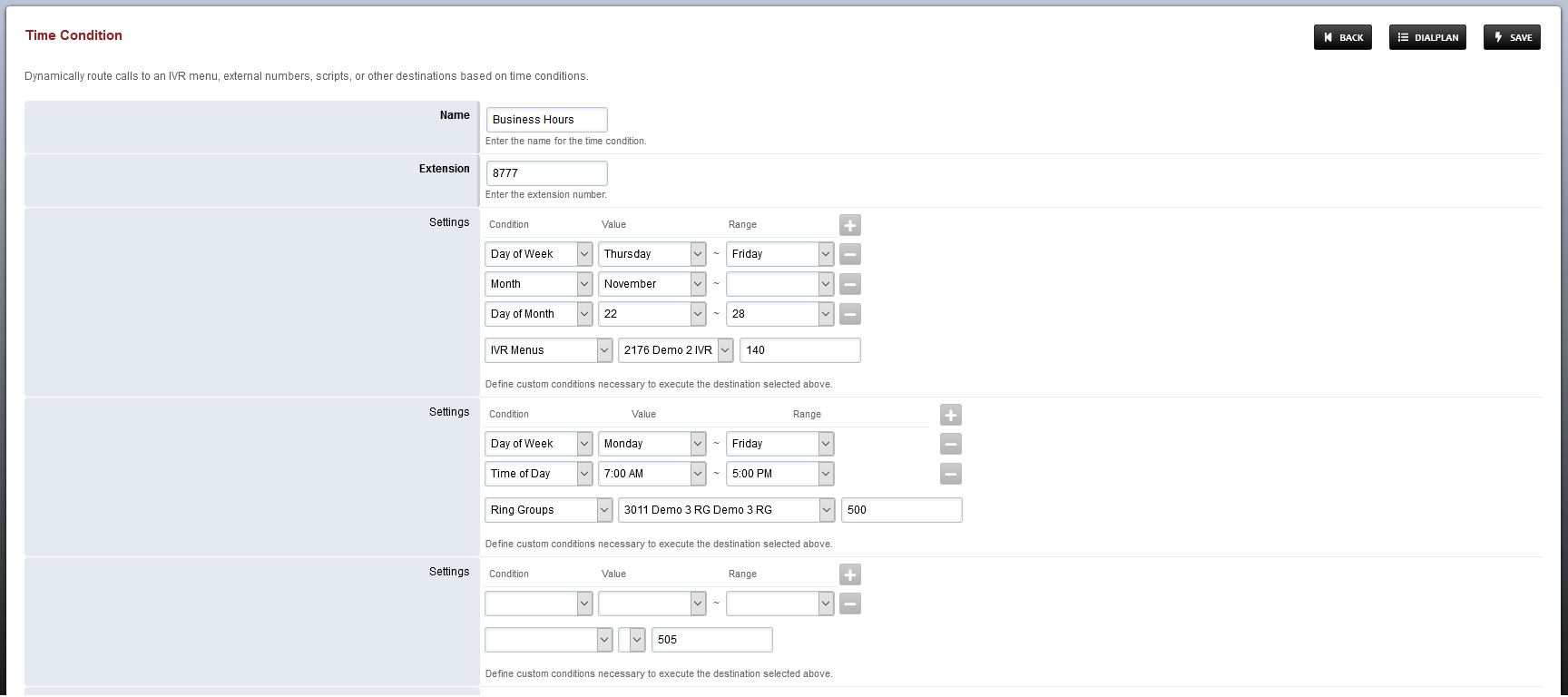 Year
Month
Day of the Month
Day of the Week
Week of the Month
Hour of the Day
Time of the Day
Date & Time
Multiple Conditions can be stacked for advanced routing logic.
Select the Destination for routing that matches the condition.
Select the Alternate Destination for routing that does not meet or is outside a condition.

Click Save.
The destination (10 digit) number should be routed to the time condition. Based on the settings the time condition will route the call to the next route.