CloudVoice provides the ability to add contacts to the global address list. These contacts will show on all extensions on their directory.
To add a global contact:
Login to the Admin Portal using a web browser.
Select Applications and click Contacts.

The list of current contacts is displayed.
Type
Organization
First Name
Last Name
Nickname
On the Contacts page click the Add button in the upper right corner.

Fill in the contact information.
Set the group that this contact will appear for.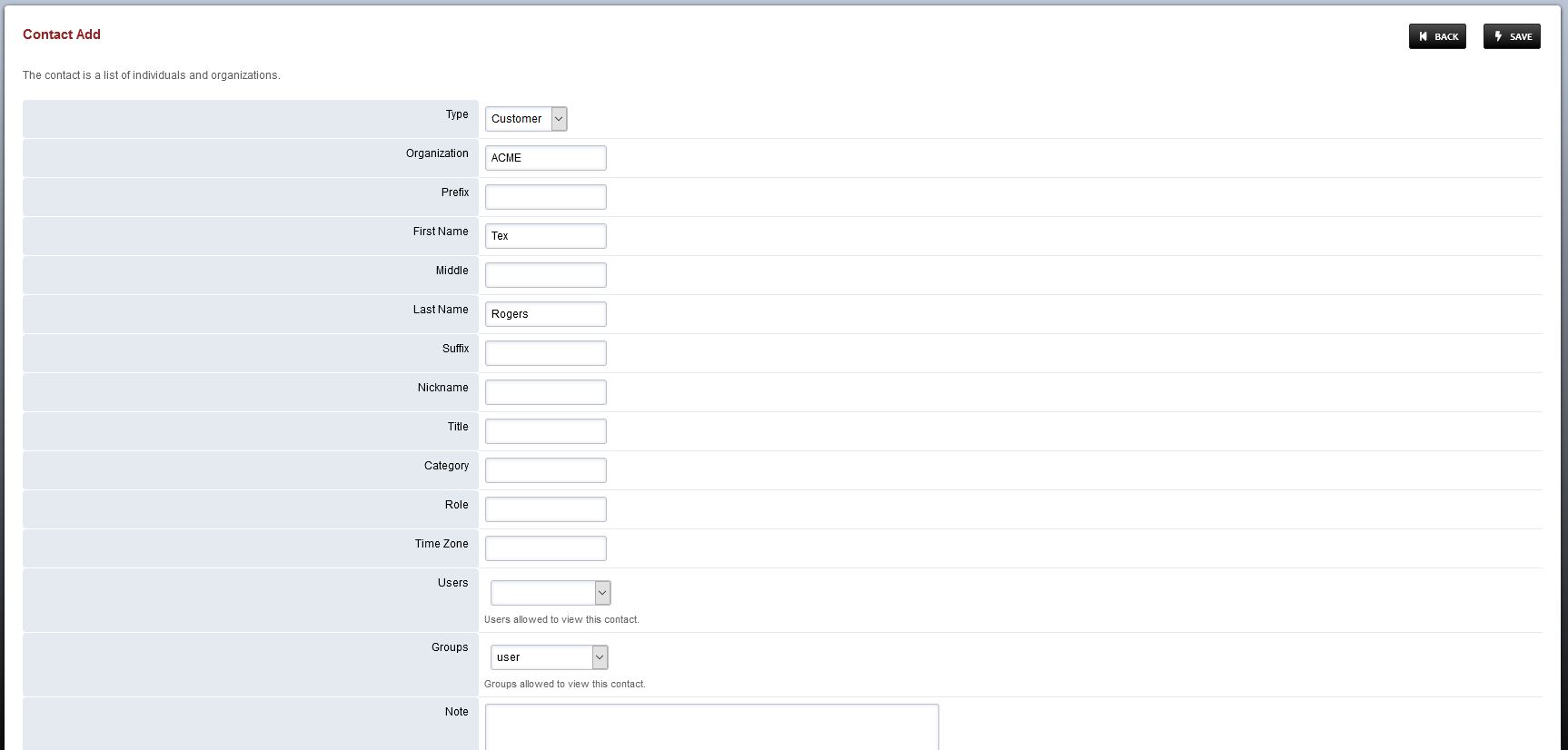 Click Save.
Filling in the contacts phone number can be done after the contact is created.
Click the Add dropdown in the upper right corner and select number.

Fill out the contacts phone number.

Click Save.
Add any additional contact info using the same method as used to add the number.

Click Save.