An extension's voicemail can be factory reset through the admin portal. This can be done all or in part. Passcodes can be changed, saved voicemails or greetings deleted, etc.
Login to the Admin Portal using a web browser.
Select Profiles from the top menu.
Click the appropriate Extension.

Expand the Voicemail section.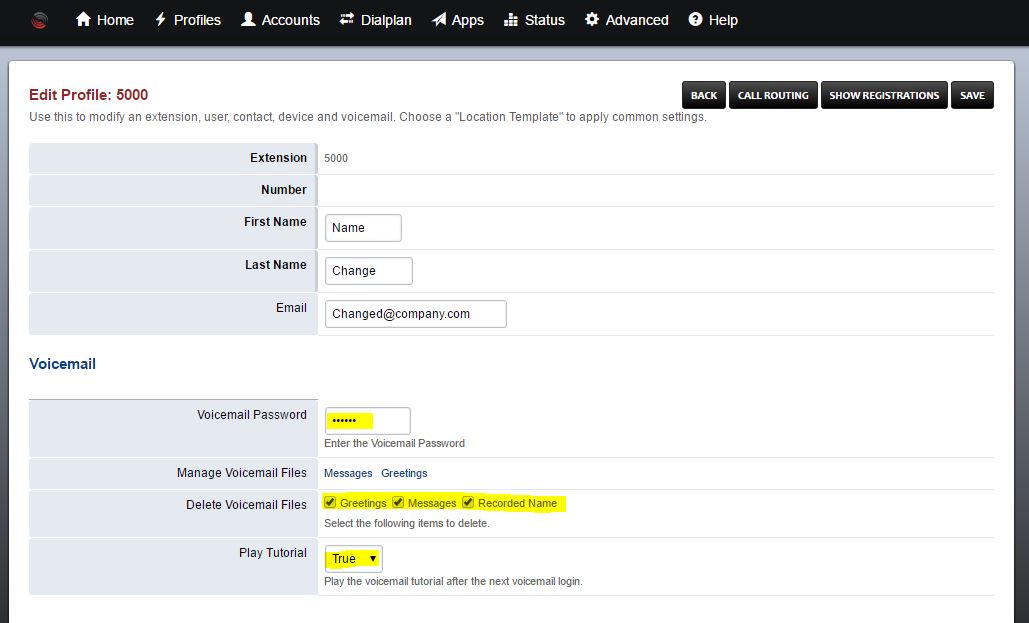 Enter the new Voicemail Password.
Check Delete Greetings, Messages, Recorded Name.
Set Play Tutorial to True .
Click Save.