CloudVoice offers the ability to block phone numbers from calling a specific extension or an entire organization. An administrator account would need to block a number for an entire organization, but an individual extension can block calls to their own extension.
To block callers using the Admin Portal:
*** Important: You will need access to the Admin Portal to access the call detail records. If you don't have access to the Admin Portal then contact you system administrator.
Login to your Admin Portal (Example *****.encoretg.net) using a web browser. The username is your extension number. The system administrator needs to setup the web portal password.
Login to your company's Admin Portal through a web browser.
In the CloudVoice portal, select Applications from the top menu and select Call Block.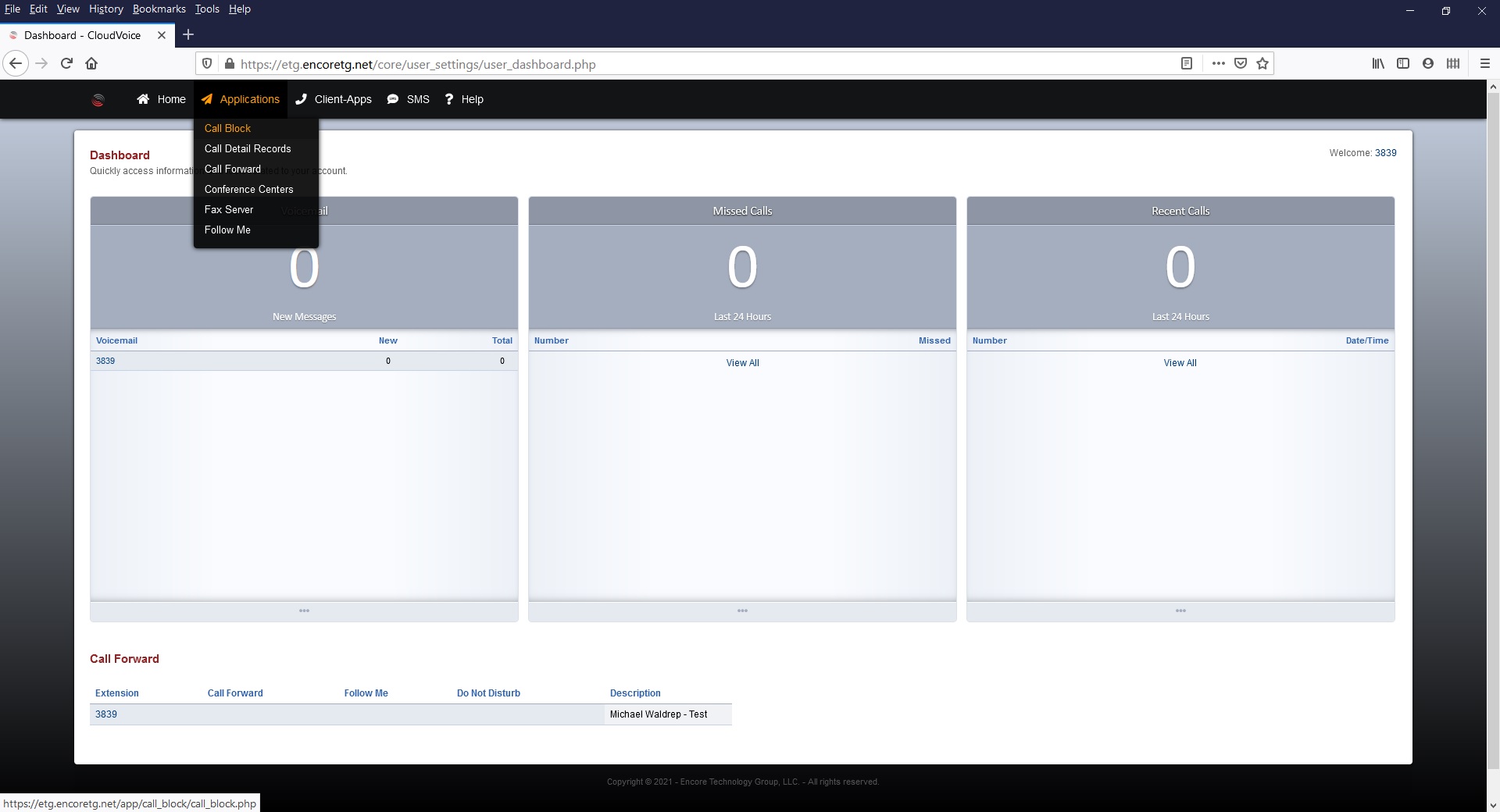 The call block screen will show a list of currently blocked numbers. To block a number click the Add button.

Fill out the information:
Number to block
Enable the call blocking
Action to take (Reject is the default)
Give a description

All numbers must start with the country code. For the United States add a +1 before the area code.
Click Save.
If the call was a recent call, there is a section at the bottom of the call block add screen that allows you to select from recent calls. Check the box on the left of the call and chose the action and clock the Block button.