CloudVoice offers an admin portal where several key features can be accessed and changed through a web browser.
To access the CloudVoice Admin Portal:
*** Important: You will need access to the Admin Portal to access the call detail records. If you don't have access to the Admin Portal then contact you system administrator.
Login to your Admin Portal (Example *****.encoretg.net) using a web browser. The username is your extension number. The system administrator needs to setup the web portal password.
Login to your company's Admin Portal through a web browser.

Home Menu
The Home menu provides a options to access account settings as well as a link to get back to the Dashboard.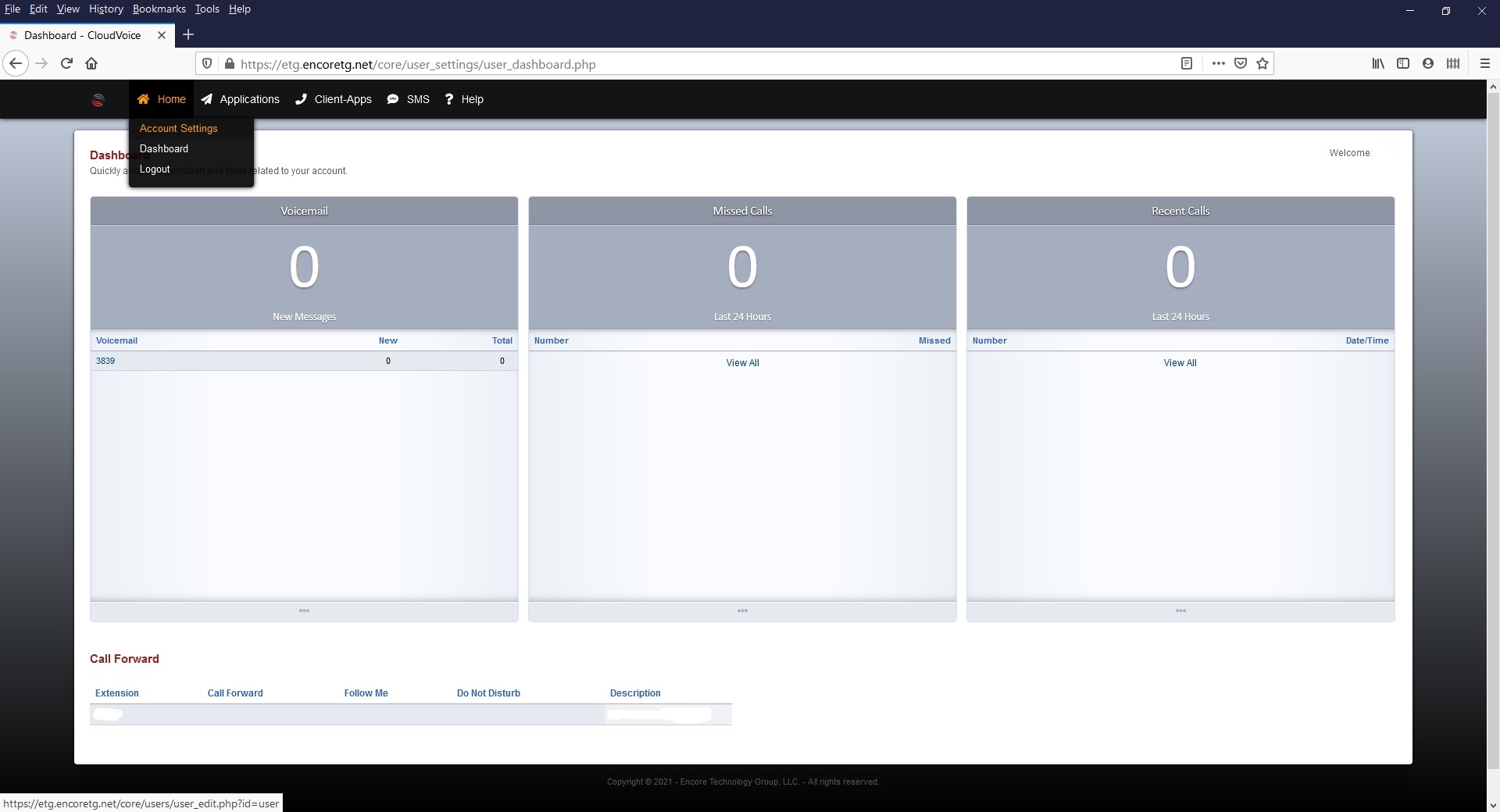 Changing account settings
To update settings:
Changing the password
Changing the email address associated
Changing the time zone
Click on Home and Select Account Settings, make the needed changes.

Click save.
Applications Menu
The Applications Menu provides most of the customization options:
Call Block
Call Detail Records
Call Forward
Follow Me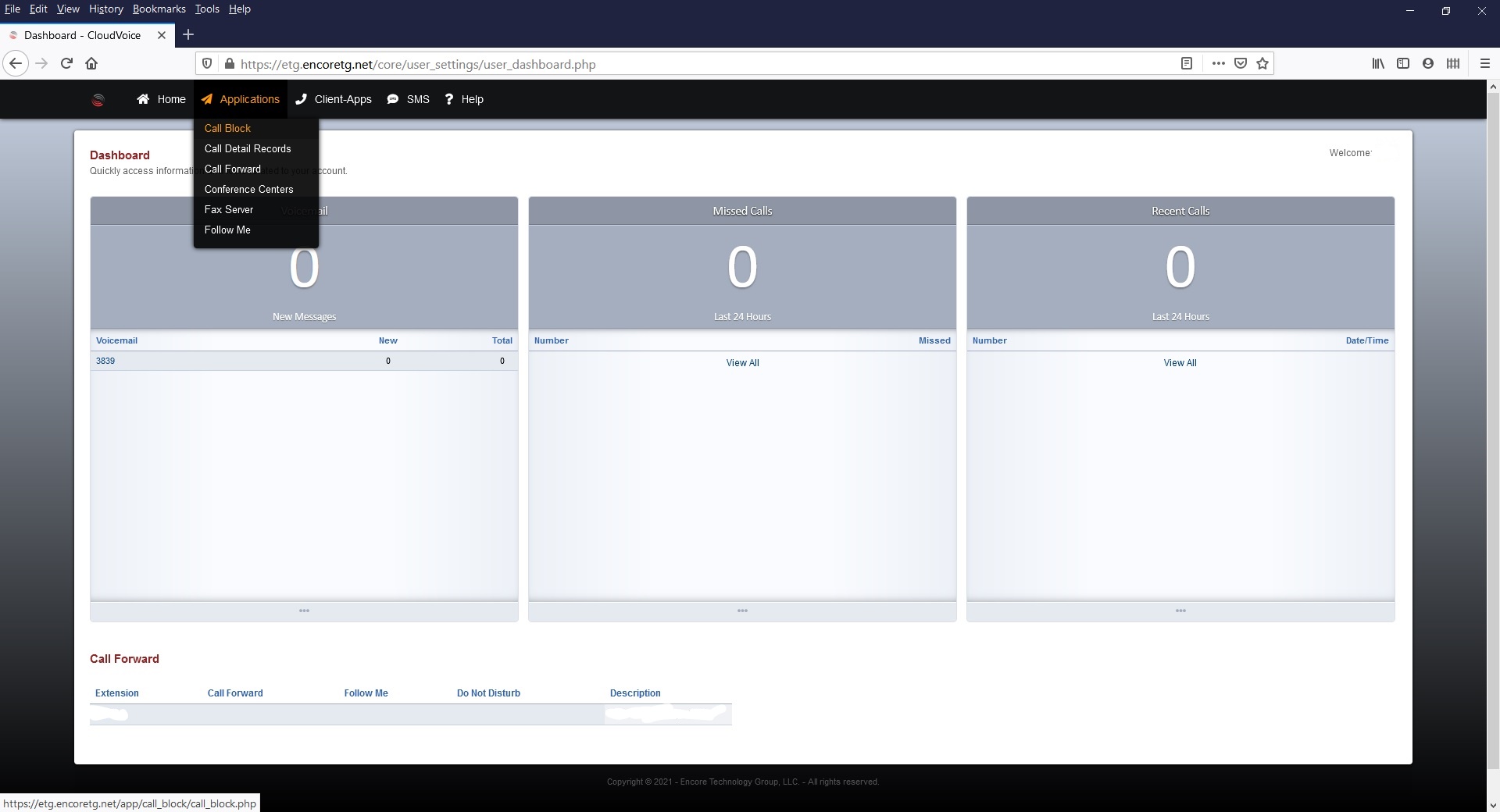 Client-Apps Menu
The Client-Apps Menu is used to access softphone options. There are several different options for smartphone, desktop or web based softphones.
Chrome Click-to-Dial
GS Wave
SessionCloud
WebPhone
Zoiper