CloudVoice has integration with the Zoiper Desktop softphone.
*** Important: You will need access to the Admin Portal to setup the soft clients. If you don't have access to the Admin Portal then contact you system administrator.
Login to your Admin Portal (Example *****.encoretg.net) using a web browser. The username is your extension number. The system administrator needs to setup the web portal password.

Zoiper Desktop Configuration
CloudVoice has integration with Zoiper desktop clients available for Windows, Mac, and Linux. Clients with basic calling features are available with their free tier, however advanced features such as Transfer, Conference and Directory integration with their Biz version and can be purchased through Zoiper during the download process.
To download a preconfigured client, simple follow these steps:
Login to your company's Admin Portal through a web browser.
Select Client-Apps, Zoiper Softphone from the top menu. Find the appropriate Extension.

Click Desktop Download and you will be redirected to the zoiper download page.

Choose your platform, click next to download the preconfigured installation file.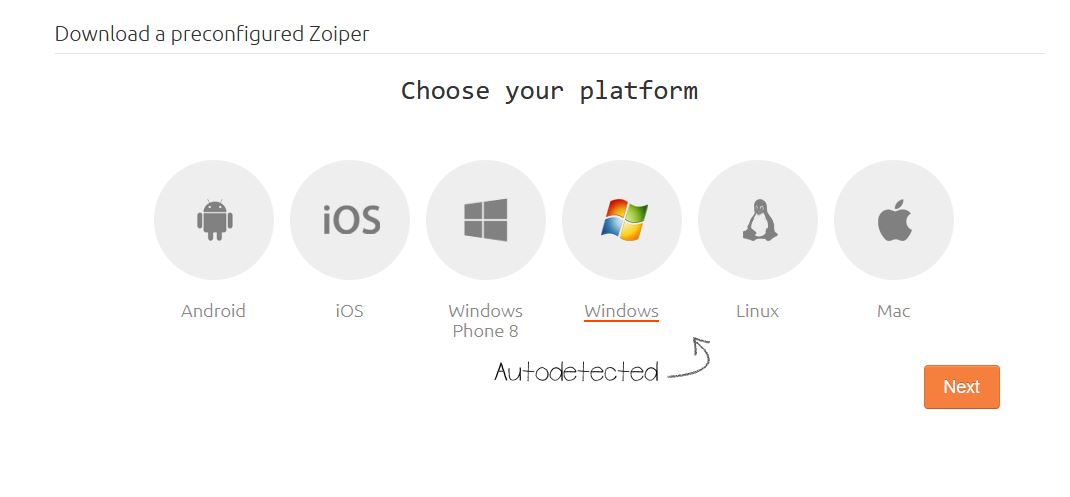 Open the executable and follow the installation prompts.